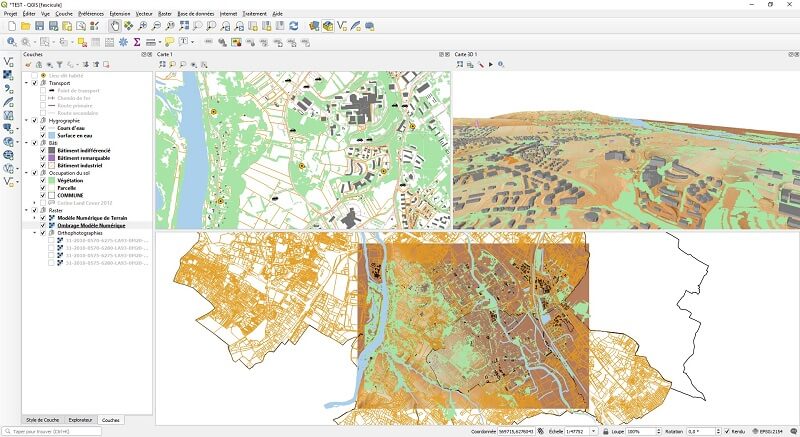 Duration: 3 days
Level: initiation
Teaching methods: on site or distance learning
Prerequisite: Computer science basics
Certificate: Yes
Provision of the software: yes
Location: La Rochelle, Lyon et Geneva (individual) and within your country / company
Accessibility: arx iT ensures that the principles set out in the Disability Act of 11 February 2005 are properly implemented. The company is committed to making its training courses accessible to people with disabilities and to implementing the necessary pedagogical, material and organisational adaptations, by our own means or with the help of the AGEFIPH network. This approach is part of the company's values and our trainers are aware of the need to welcome this public.
This QGIS training session is intended for anyone with basic computer skills who wishes to manipulate, organise and represent cartographic data and indicators from external databases (Dbase...).
At the end of this training session, trainees will be able to:
Understand basics of the geographical information
Manage GIS data using QGIS
Display GIS data on maps
Organize vector and raster data in QGIS
Integrate external data using joins
Realize graphic selections and attribute selections using SQL query
Set thematic analysis with unique values, per range of values, per proportional symbols...
Realize layout using QGIS print composer
Learn to create and modify vector data, respect topology
Perform geoprocessing (clip, intersection, union...)
Work with Raster data and Digital Elevation Model (DEM) to extract contour lines, create Slope Models, Hillshade, terrain profile...