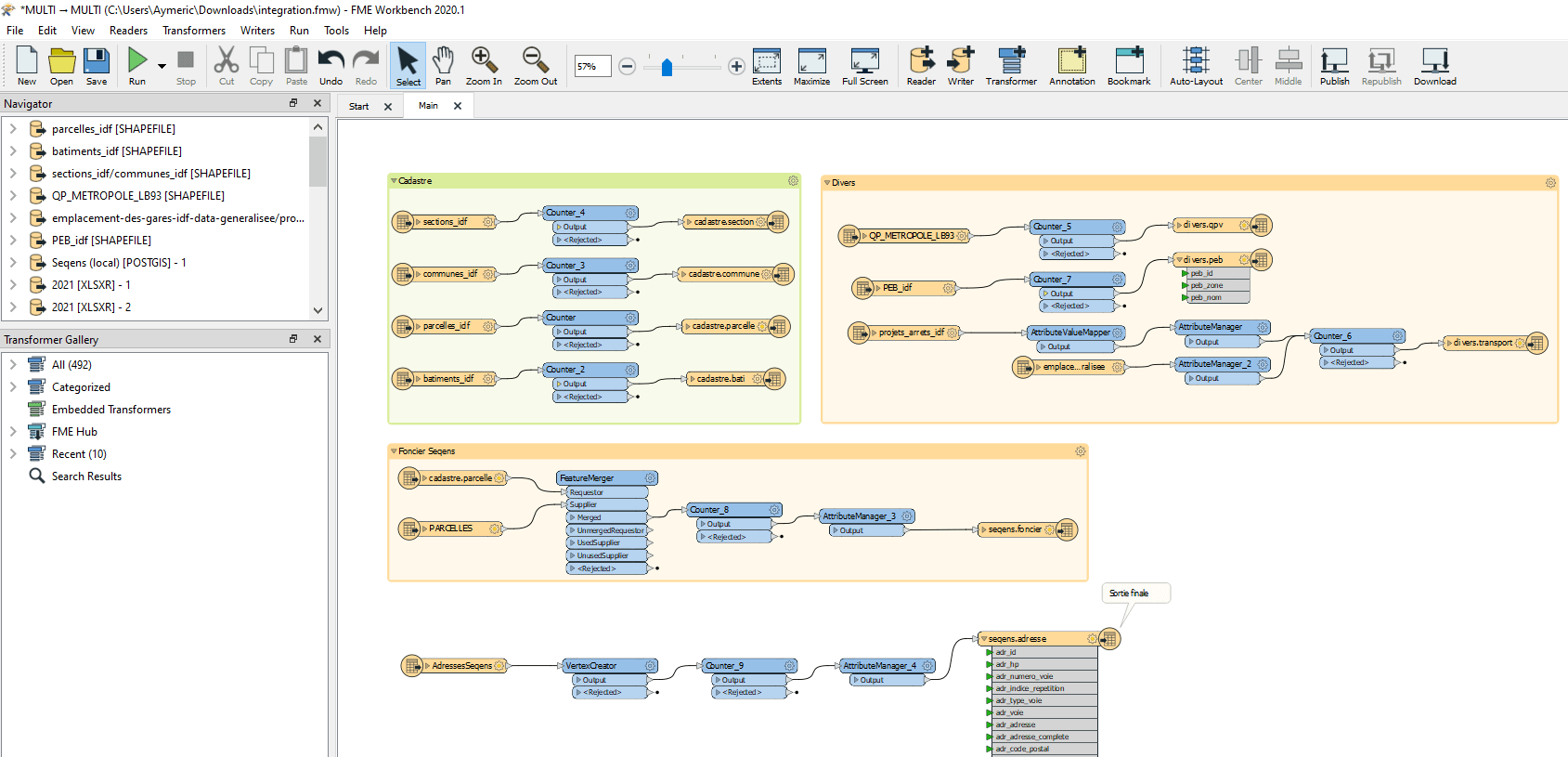 Duration: 2 days
Level: initiation
Prerequisite: Computer science basics
Certificate: Yes
Provision of the software: No (possibility to use a demo license)
Location: France (individual) and within your country / company
Feature Manipulation Engine (FME) is a spatial ETL : a tool for Extraction Transformation and Loading of vector and raster data. It is used in all business areas of the geographic information: territorial collectivities, data producers...
At the end of this training session, trainees will be able to:
Understand basics of the geographical information;
Use the Data Inspector of FME ;
Set and use the Universal translater of FME;
Understand how works FME Workbench;
Create and publish their own FME transformers;
Presentation of the main FME transformers.
MAPTOGIS is a profesionnal GIS agency so according to its status, prices under are taxes free. This training is available in different session type individual and intra-company.
TYPE
PRICE
TRAINEE
PLACE
Individual
1 800 EUR
-
La Rochelle (FRANCE)
Within Company
2 200 EUR (*)
Group of 1 to 5 people. From the
sixth trainee, count 600 EUR
per additional trainee.
On site in your country
Technical assistance
95 EUR / hour
Training / assistance with
remote control of the computer using
teamviewer + skype
Remotely
(*) travel days of the trainer, domestic approach, international air ticket and perdiem not included.